We pride ourselves in offering people professional makeup and beauty treatments using the
finest products the industry has to offer.
Please call
Zowie on 07812 440297
to find out more or make a booking. Please note that we operate on a 'bookings only' basis.

PLEASE NOTE:
There will be a £15 charge for mobile services (may be more for out of maidenhead areas).


REVOLUTIONARY NAIL POLISH
Goes on like traditional polish but cures like a gel. It will last for 2 to 3 weeks and will not chip, shatter or fade.
Hands (60 min) from £30
Feet (60 min) from £35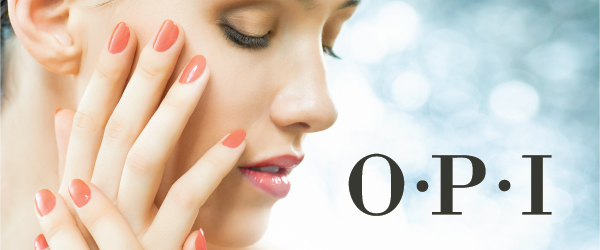 NAILS USING OPI, ESSIE or JESSICA
We use nail care systems that not only make your nails strong & beautiful but also care for the skin.
Nail Express........................(15min) £15

Classic Manicure....................(45min) £25
Your nails are soaked and a nourishing cream is massaged into the cuticles. Cuticles are pushed back and nails are filed & polished. Followed by a relaxing arm massage.
Classic Pedicure....................(45min) £30
Your feet are exfoliated to help remove dead skin cells, dead skin is buffed away followed by a relaxing leg massage, cuticles are pushed back and nails are files and polished.
Luxury Manicure.....................(75min) £30
A Classic Manicure followed by a sumptuous masque and warm mittens to smooth tension or dry skin.
Luxury Pedicure.....................(75min) £35
Begins with the Classic Pedicure. A sumptuous masque will be applied followed by heated mittens to smooth any tension or dry skin.

MINX NAILS
MINX nails is the hottest trend in nail fashion today. A solid nail coating available in graphic designs and metallic finishes. Can be applied to natural or artificial nails.
Hands...from £20
Feet....................from £25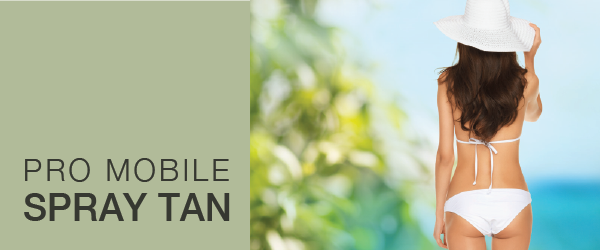 INSTANT SUN KISSED TAN
Gives an instant, sun kissed tan which develops into a deep, long sunless tan that lasts up to 7 days. Contains luscious organic ingredients that moisturise, condition, tone and care for your skin.
Before tanning: Exfoliate the body.
Do not use any moisturise or skin lotion on the day of the tan. Remove make up, deodorant, lotions, etc.

During your spraying:
You will be invited to stand in a tanning cubicle to ensure the spray goes on your skin, not in the air.

After tanning:
Wear loose fitting clothing and flip flops. Don't bath, shower or swim for 6 hours. Your tan will develop into a gorgeous sunless tan during this time.

Takes up to 20 minutes and includes a consultation.

from £25

LASH PERFECT extensions.....Full sets from £75
Extensions will give you fuller, longer and more beautiful lashes while Tinting accentuates and enhance the eyes.
Eyebrow Tinting @ £10
Eyelash Tinting @ £15
Lash and Brow Tinting @ £20
Lash Perming (1 hour) @ £35
Lash extensions lasting up to 3 days @ £20
FACIALS USING DERMALOGICA
Express Prescription Facial.......................from £30 (30min)
Perfect for a quick fix, gives the skin a healthy glow in 30 minutes.
Custom Prescription facial........................from £45 (60min)
A facial tailored to your skin's exact needs whatever they may be. We will use the exclusive Dermalogica 'Face mapping' technique and adapt the facial specially for you.
Medicated Clearing Facial.........................from £45 (60min)
A treatment that will purify your skin with deep cleansing, followed by extractions. Formulated to improve skin clarity & reduce blemishes while soothing redness and inflammation.
Anti-Ageing Facial................................from £45 (60min)
The most powerful Dermalogica treatment for prematurely ageing, dry & sun damaged skin, providing nourishment & regeneration. Skin will be noticeably firmer, smoother and revitalised.
Skin Brightening Facial...........................from £45 (60min)
Helps stop pigmentation. This treatment, when combined with regular home care routine regulates pigment production on a cellular level helping to balance the complexion.


BODY TREATMENTS USING DERMALOGICA
Medicated Back Treatment........................from £30 (30min)
This treatment is designed to rid your muscles of stress & your skin of impurities. A deep-cleansing scrub is followed by extractions and then an aromatherapy massage designed for your back's most stressed-out parts. This treatment leaves your skin smoother while helping combat any breakout activity & relaxing your muscles.
Full Body Exfoliation & Hydration Massage............£48 (60min)
An exfoliating body scrub, customised with aromatherapy oils that smooth and restore vital nutrients to tired skin, relax stressed muscles and soothe the senses.

G The Body Art Glitter
Professional glitter body art lasting up to 7 days. Combines glimmer and glam into customized temporary body art that you'll love to wear.
from £15 per 30 minute session


It is recommended to book regular waxing treatments to avoid shaving between treatments
Eyebrow @ £10
Lip or chin @ £8
Lip and Chin @ £14
Bikini @ £15
Half Leg @ £20
Full Leg @ £28
Full Leg and Bikini @ £40
Underarm or Forearm @ £12
Full arm @ £19
Chest/Back from £25


RELAX AND INVIGORATE
Aroma Back Massage..............................from £30 (30min)
This relaxing back, neck and shoulder massage will ease tension and leave you feeling relaxed and revitalised.
Aroma Full Body Massage.................from £48 (60min)
From the tips of your toes to the tension point of your scalp, every part of your body will be relaxed. Oils will be chosen to relax, detox, tone and firm or improve circulation.
Swedish Full Body Massage...........from £45 (60min)
Massage technique involving a sequence of firm, but relaxing strokes that will leave your skin and muscles invigorated but relaxed. It stimulates the circulation, boosts the immune system, improves muscle tone and encourages toxins to be expelled from the body.
Indian Head Massage...............................from £40 (45min)
This is a treatment based on old Ayurvedic techniques involving work on the upper back, shoulders, neck, scalp and face. A variety of massage movements are used to relieve accumulated tension, stimulate circulation and mental clarity.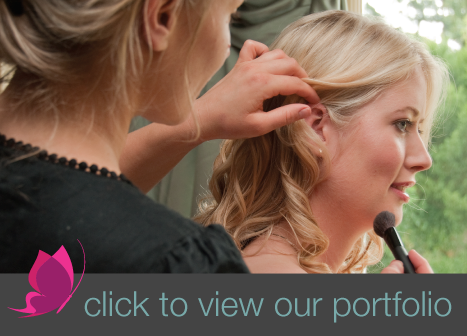 Please call
Zowie on 07812 440297
to find out more or make a booking. Please note that we operate on a 'bookings only' basis.
Our Salon is based in

Maidenhead.

Mobile services will incur an additional charge of £15.